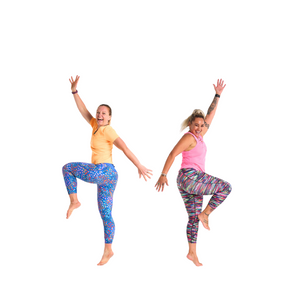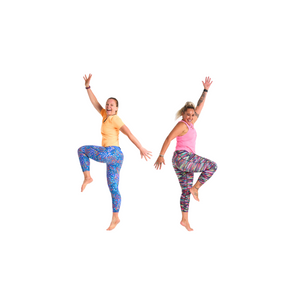 7 Days of Colour
Zeenya's Spring Challenge
See ya later winter!
Dopamine dressing? It's a thing. And here at Zeenya, we champion the heck outta it.
Put simply. If you like the clothes and love the colour > Put. It. On. Wear what makes you feel good. 
This challenge? Is a celebration of saying byeeee to winter, and welcoming the arrival of spring by wearing colourful clothing for 7 days in a row!!!
And to make it extra special, we've partnered up with Look Good Feel Better to help raise funds for their life changing workshops for people with cancer.
Ready to do it?
From the 1st to the 7th of Sept
We challenge you to pull out those colourful pieces from your wardrobe, and wear anything but black for 7 straight days.
Colour is always better together so grab your friends, family and co-workers and invite them to take up the challenge.
We can't wait to see if you notice the life changing magic of wearing colour!
Unlock the power of colour
Imagine a world where we feel comfortable with being seen. That it's OK to express ourselves and step out from old habits that keep us unseen, safe, hidden and blending in. That we can change as individuals, and as a society, by pumping up our pals and loved ones instead of cautioning them to stay small and unseen.
If we can do this for ourselves, imagine the world we'll create for our kids and their kids. A world where our kids can dream bigger and be comfortable being exactly who they are.
Step into spring and embrace life, your way, in colour. Full technicolour if you must. Fluro if you love it. But remember, colour doesn't have to mean bright, bold and in ya face. It simply means - any darn colour other than black.
Blue is calming. Supporting you to feel centered, relaxed and serene. It's known to help lower blood pressure, clear your mind and help steady your breathing.
Yellow. Yip it's that burst of sunshine, helping to brighten your mood and increase your energy.
Green aids in reducing anxiety. It's known to be restorative, mind-clearing and encourages composure. And good news for the outdoors adventure lovers -  it evokes that outdoorsy, natural feel.
Purple brings the romantic, mysterious and luxurious vibes. And if creativity is your jam - purple brings the spark.
Orange comes in with a dollop of energy and enthusiasm every darn time. It's the perfect partner for exercise.
Aghhh the Pink Effect. Look it up. It's legit a thing. Exposure to large amounts of pink is known to have a calming effect on your nerves.
Here's what to do next
1. Register for the 7 Days of Colour - Zeenya Spring Challenge on the button below
2. We'll then flick you a 10% off discount code to use, when you use this code, we'll also donate 10% of your order straight to Look Good Feel Better
3. Don't need any activewear? There's a link in the email to donate directly to them as part of this challenge.
Every little bit helps
4. Get others involved and start planning those outfits!
You'll be able to share the colour love and go in the draw to win prizes by tagging us @zeenyaclothing and use #7daysofcolour
About Look Good Feel Better
Look Good Feel Better provides free nationwide programmes for cancer patients. They support any person, facing any cancer, at any time. Their programmes help with the impact of cancer, providing practical, tangible tips, techniques and tools to help face fancer with more connection, control, confidence and a sense of community.
Check out stories from our Zeenya community below from women who have taken part in the LGFB programmes.
Alison Wickman
I gained more confidence about the way I looked with "life without hair" ooh and a bag full of lovely goodies to help reduce the visual effects chemo has on you. Putting on a little lippy gave me colour and made me feel more feminine. It was nice to be with a group of women who were experiencing the same thing.
The experience has left me feeling very grateful for the wonderful ladies of LGFB
I love wearing colour, it lifts me up, makes me more energised and makes me happy
Keri Jackson
Taking part in LGFB was a fun and relaxing morning out while I was in the middle of radiation and away from home. It helped me to keep looking for the positives rather than focus on the negatives. It gave me context for my experience.
The other women there were friendly and as well as being made up we had fun trying on wigs and scarfs.
I love wearing colour, especially for boosting my runs and the compliments I receive. Never get them when I wear my black tights.
Elizabeth Farrell-Webley
After I lost a breast, hair, eyebrows and lashes, nails and more I just felt 'less than'. Being part of LGFB helped to give me back a little of the shine I had before. They helped me how to draw on my brows in a patient and kind way without making us feel shy or shamed.
I love wearing colour because of so many reasons. It reminds me of Africa where I grew up, but I feel that it also enhances and personifies some of the qualities I feel I have - positivity, resilience, vibrancy, energy. Wearing my Zeenyas, or other bright colours, to chemo was one way I could take back some of "me" in a time when I felt lost and overwhelmed.